N192P - Bell 206B3, S/N: 4336 - Pictures, Spec Sheets, Logbooks, & Records
Manufactured in 1995 (serial number 4336) this well-maintained Bell 206B3 JetRanger Helicopter was operated as a law enforcement aircraft by the Pennsylvania State Police until 2015. Since 2015 flight time has been minimal but frequent ground runs have been conducted.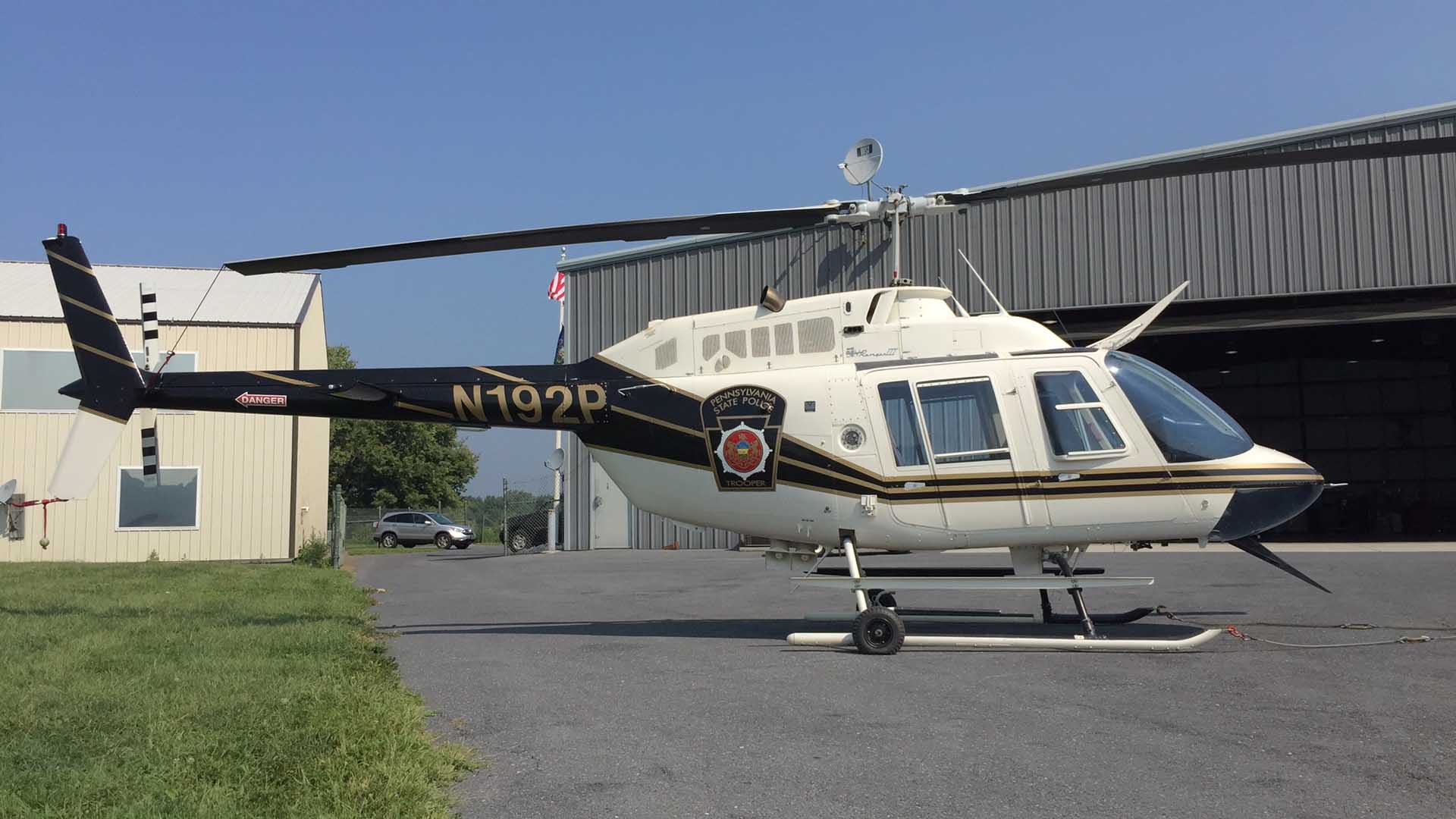 Bell 206B3 N192P Key Details:
Serial N: 4336
Date of MFG: January 1995
AC Total Time: 9158.0 | HOBBS Time: 9158.0
Rolls-Royce Model 250-C20J | S/N: CAE-270659
Engine TSN: 7630.8 | TSO: 4158.9
Engine CSN: 7964
Aircraft has been operated within the U.S. only
Many optional mission equipment are installed and STC's applied
Single owner/operator from aircraft delivery until acquisition by Dakota Air Parts
Law enforcement markings have been removed and repainted
Aircraft is in Phase state readiness for annual inspection
Aircraft is currently located at an FAA approved maintenance facility in North Dakota
Bell 206B3 N192P STCs and Special Equipment:
HOBBS Meter
Rotor Brake
Dual Controls
Sound Proofing
Litter Provisions
Increase in takeoff weight to 3350 lbs (Bell Helicopter - STC # SR09397RC)
High Skid Gear & Flight Steps (DART)
Wire Strike Protection System (Aeronautical Accessories STC # SH408SW)
Night Vision Goggle Compatible Lighting System (STC # SR01383SE)
Basic Cabin Heater System (Air Comm Corporation - STC # SH3887NM)
Many additional STCs are installed on N192P. Please register (on the webform at the top of this page) to access specs and records on this aircraft.
Our Strategic Partners:
GLOBAL AEROSPACE
and
DEFENSE SYSTEMS